10. May. 2014 We are finally able to work together with two of our favorite composers, Noriko Koide from Japan and Trevor Grahl from Canada. Please visit there websites for more informations.

You can here the two new works up and down and Skoulikomirmigotripa at one of our concerts this summer!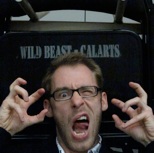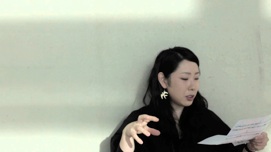 16. Apr. 2014 We had a great time playing at Shenzhen Concert Hall and Shanghai Oriental Arts Center together with Beverley Johnston and are honored to have shared the stage with such an amazing musician!!

You can find some impressions of our tour HERE

30. Sep. 2013 After a long summer, we are both continuing with our Artist Diploma studies at the Boston Conservatory with Nancy Zeltsman. We are excited to learn new pieces for our upcoming tour in China in October and November and are looking forward to concerts at the two major universities of China, Beijing University and Qinghua University, and at the Harbin Concert Hall. On the invitation of the Luxembourg Ambassador in China, we will also present our music at the Luxembourg Embassy in Beijing. It also means spending much time in lovely China and enjoying the amazing food! Our tour is  kindly sponsored by the Luxembourgish Ministry of Culture and Bahui International China.

01. Mar. 2013 We are very excited about a new piece that is written for us by American composer Adria Stolk for Marimba, Vibraphone and Alubells. It will be premiered in april 2013!

01. Jan. 2013 We wish you a happy new year!!

03. Nov. 2012 Our Duo visited PASIC 2012 and we presented some of our repertoire at the Marimba One booth. We also had the opportunity to perform a trio together with the lovely Ivana Bilic.

03. Oct. 2012 We were very proud to play in the NCPA Percussion Festival in Beijing, China. Many thanks to the artistic director Li Biao who gave us the chance to perform together with upcoming percussionists from China in a Young Talent Concert. Other artists of the festival included Evelyn Glennie, Ludwig Albert and the percussion section of the Berlin Philharmonic Orchestra.

24. Jun. 2012 The Cercle des Amis de Colpach organises a concert every year in the memory of Franz Liszt's recital in the castle of Colpach on July 7th 1886. We are proud to play in Colpach 126 years after, on July 7th 2012, 7pm.

11. Nov. 2011 Our Duo will have its Luxembourg Debut on November 20th at the International Percussion Festival Luxembourg along with the Wave 4tet, Bogdan Bacanu, Mike Quinn and Mamady Keita.

26. Oct. 2011 Come to see Joint Venture Percussion Duo perform at the Marimba One Booth at PASIC 2011  in Indianapolis.

29. Aug. 2011 Please check our new video on youtube. 'Goldrush' by Jacob TV performed on 8th may 2011 in Concertgebouw Amsterdam.

20. Feb. 2011 Please check our new video on youtube. 'The Signature in the Box' by Yu Oda performed on 19 january 2011 in Concertgebouw Amsterdam.

25. Jan. 2011 The Duo just finished its first concert-tour through 9 concert halls in the Netherlands. We would like to thank our two pianists Pascal Meier and Masato Suzuki for their musical inspiration, our two composers Oda Yu and Fred Momotenko for their new works and an amazing audience for their enthusiasm towards percussion music.

17. Oct. 2010 Currently the Percussion Duo is working on two new commissions, which will be premiered in january. The composers are Fred Momotenko (Netherlands) and Oda Yu (Japan), both amazing composers, which we are proud of working with.

03. Sep. 2010 We are back from an amazing, but exhausting tour in China, with concerts in Shanghai, Harbin and Beijing. Looking forward to our next tour in the Netherlands.

28. Jul. 2010 The Duo is playing the first week of august in the  Luxembourg Pavilion in the World Expo in Shanghai  on invitation by the Luxembourgish Ministry of Culture.